Business Action on Climate Change: Navigating Carbon Reduction Pathways
Watch our podcast on Navigating Carbon Reduction Pathways.
As COP21 approaches, businesses are being urged to take increasingly ambitious climate action, with Christiana Figueres recently stating 'corporations can definitely work out how they can go carbon neutral'.
Many private sector companies now include voluntary offsetting strategies within CSR objectives, with We Mean Business involving an additional 47 companies in such action. To date, the voluntary carbon market has facilitated investment of $379 million, locking 76 million metric tonnes of greenhouse gases (GHGs) out of the atmosphere.
Momentum behind carbon pricing has also been building at a national level, with more than 30 countries and regions choosing to implement mandatory carbon market mechanisms. This includes the EU Emission Trading Scheme and US based Regional Greenhouse Gas Initiative (RGGI) and California Cap-and-Trade Program.
As these schemes expand globally to cover more sectors and geographies, there is increasing recognition that businesses need to align voluntary actions on climate action with the requirements of compliance carbon markets.

Discussion points
How can organisations best develop strategies to effectively engage in evolving carbon markets?
Which policies are most likely to impact private sector decisions around carbon pricing?
How can project financiers and technology developers work with businesses to meet commitments around carbon reduction?

Panel
Wayne Sharpe, Chairman and Founder, Carbon Trade Exchange
Megan Flynn, Head of Environment and Carbon Strategy, Qantas
Bianca Sylvester, Consultant, Climate and Carbon Finance Unit, World Bank
Moderator: Anna Watson, Head of Production, Climate Action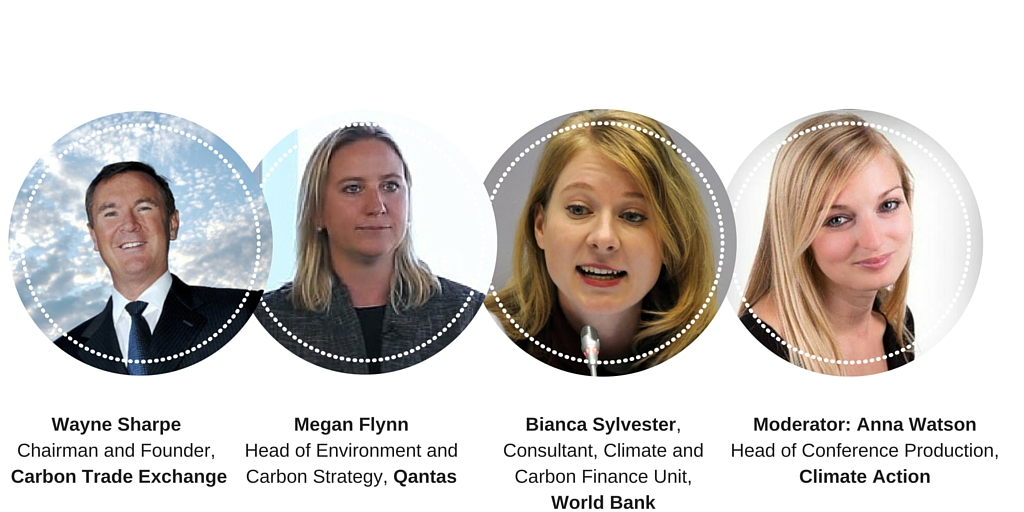 Who should attend this webinar?
Sustainability executives, particularly from the following sectors:

Shipping and transportation
ICT service provision
Hotel and building management

Emission Traders
National and regional policy makers
Industry policy groups
Sectoral carbon management schemes
Carbon credit purchasing and trading platforms
Carbon focussed not- for- profits and associations

Why attend?
Understand the latest developments in private sector carbon pricing and market mechanisms
Learn about the most successful carbon offsetting strategies being undertaken by large CO2 emitters
Discover the views of policy makers and investors on the greatest opportunities for low carbon project development
Join the discussion on the role of carbon pricing and markets in effective CSR initiatives
Please login or sign-up to watch the podcast
---
Brought to you by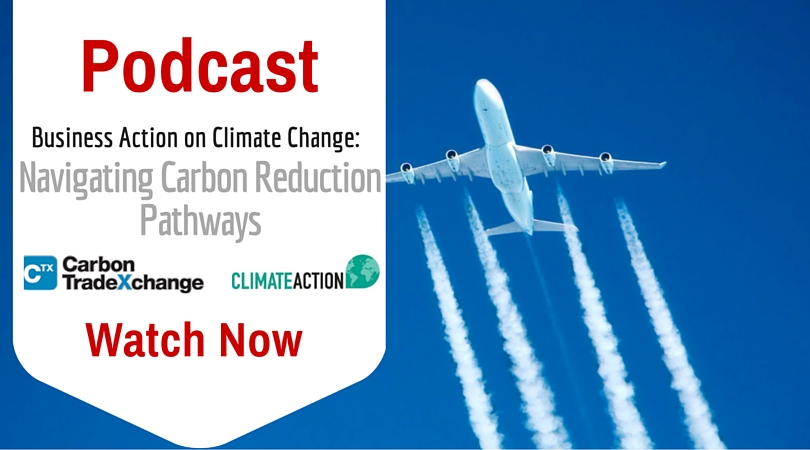 Register
Register to view webinars and other site content.
Login
Log in to access exclusive site content.