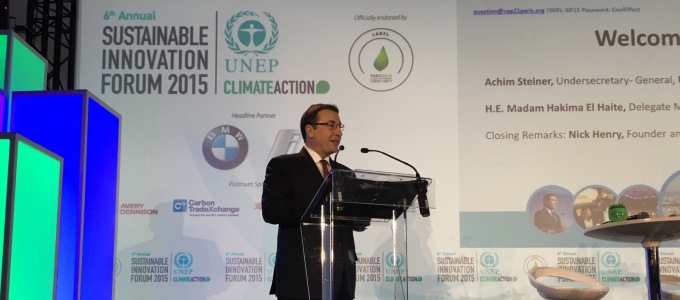 "Why not?" - Speech by UNEP Executive Director Achim Steiner at the Sustainable Innovation Forum
Over the next decades, some $37 trillion will be invested in energy infrastructure and projects anyway. So why not use innovative policies and financial frameworks to redirect those investments, reduce costs and expand markets for clean, renewable energy?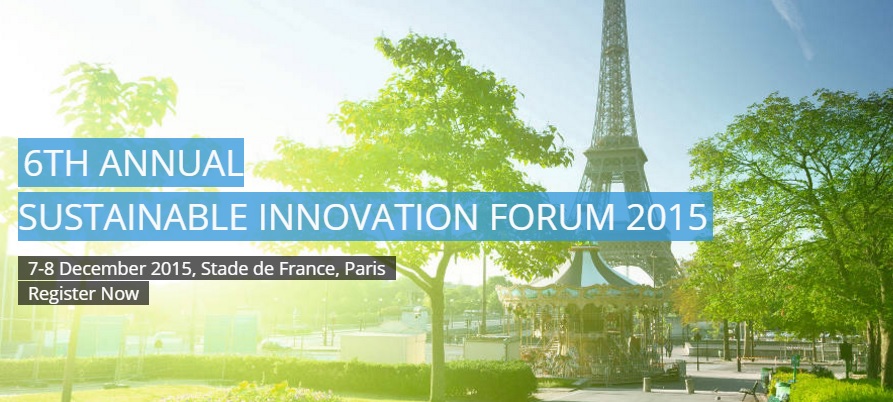 Businesses and investors pioneering the green economy highlight multi-trillion dollar opportunity
Paris, Monday 7th December
Corporate leaders, government ministers and international development banks leading the transition to a green economy will highlight the multi-trillion dollar business opportunities in responding to climate change at the Sustainable Innovation Forum, the largest business-focussed event held during the COP21 Paris Climate Summit.
More than 750 delegates from countries all over the world will debate how businesses, financiers, cities and states, can work together to invest hundreds of billions a year in transforming energy, transport, cities and agriculture to meet global climate change targets.