Green Investment Potential in Europe: An Infographic
With the COP21 climate talks already on everyone's lips, the need to secure and de-risk low carbon investment is becoming more important than ever.
Just last month UNEP revealed that global clean energy investments grew by 17% in 2014 to reach $270bn. Despite remaining lower than 2011 and 2012 levels breakthroughs in solar PV technology have led to record levels constructed in 2013, some 39GW, whilst a 54% recovery in clean energy share prices has re-stimulated equity raising on public markets.
Despite this success in energy investment Ban Ki-Moon has highlighted the need for an additional $100bn of investment to meet sustainability goals, and development banks (with combined assets of some $2,100bn) have recently agreed a universal framework that will track climate all future mitigation investment.

With these developments in mind Climate Action has compiled a snapshot of current European investment trends, examining clean technology installation levels, the views of financiers on clean investment and a break down contributions made by both public and private investors.
A sneak peek at the facts…
In 2013 Munich reached €1bn of its €2.5bn renewable energy investment target
71% of individual investors are interested in sustainable investment
£65bn is to be invested by Citibank into green projects by 2020
This infographic is brought to you by Climate Action and UNEP, hosts of the 6th annual Sustainable Innovation Forum (SIF15), which will be held alongside COP21 in Paris.
As part of Paris Climate Week taking place next month Climate Action will be hosting an exclusive stakeholder launch, gathering senior industry representatives to discuss their role in making cities more sustainable.
Please register or sign-in on the right to download the infographic
---
---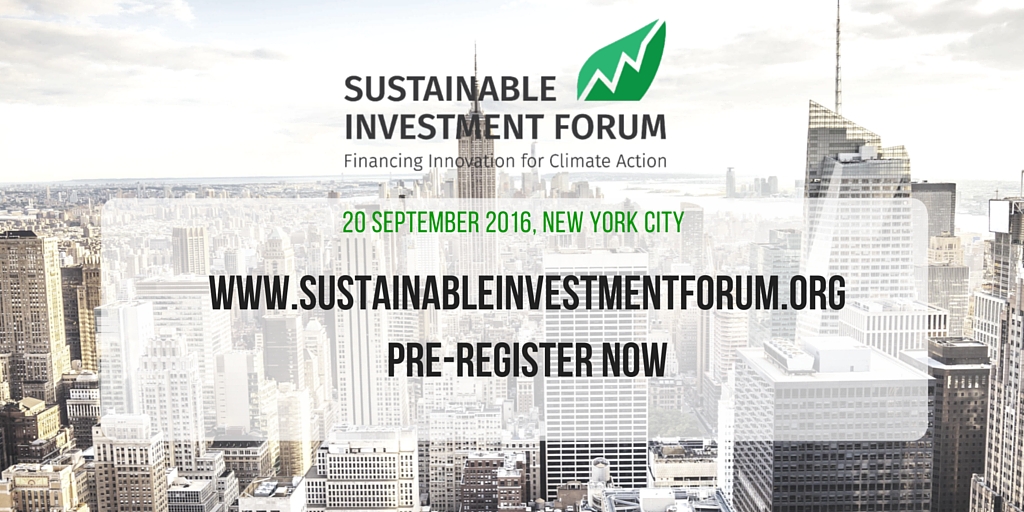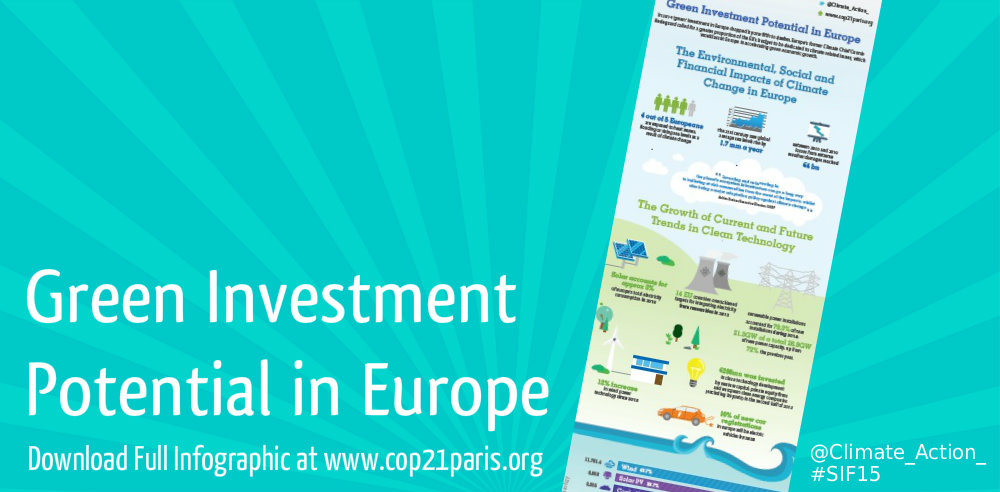 Register
Register to view webinars and other site content.
Login
Log in to access exclusive site content.
---